Genotypic and Phenotypic Characterization of Bacillus sp. Isolate from Food Sample
Keywords:
Bacillus sp., Food, Biofilm, Antimicrobial susceptibility, Whole-genome analysis
Abstract
Introduction: Bacillus cereus are gram-positive, spore-forming bacteria that inhabit soil, water, plants, and other natural media. It easily spreads to food products, both raw and processed food. B. cereus is a known human pathogen that causes food poisoning with emetic or diarrheal symptoms. In some cases, B. cereus may cause severe infections, including bacteremia, septicemia, meningitis, and pulmonary infection.
Objectives: The aim of the current study was to genotypically and phenotypically characterize Bacillus sp. isolated from food sample in Pathum Thani Province, Thailand.
Methods: For phenotypic characterization, antimicrobial susceptibility profile and biofilm formation ability of Bacillus sp. were assessed. Antimicrobial susceptibility testing was determined using the Kirby–Bauer disk diffusion method. Biofilm formation assay was analyzed by the crystal violet staining method. Moreover, genotypic characterization was performed using the whole-genome analysis.
Results: Antimicrobial susceptibility testing revealed that the isolate was resistant to tetracycline and β-lactam antimicrobial agents, which corresponded with the genotypic characterization using the whole-genome analysis. The ability of Bacillus sp. isolate to produce biofilm was determined in comparison with B. cereus ATCC 14579. The result showed that the biofilm level of the isolate was significantly higher than that of B. cereus ATCC 14579. The genome of Bacillus sp. isolate carried several antimicrobial resistance genes, biofilm formation genes, and virulence factor genes.
Conclusions: The results expand our understanding of antimicrobial resistance and virulence in Bacillus species based on the link between genotypic and phenotypic characterization. The identification of genes encoding virulence factors and antimicrobial resistance in bacteria should be considered to be potential key points to assess human health risks from the foodborne pathogen.
Downloads
Download data is not yet available.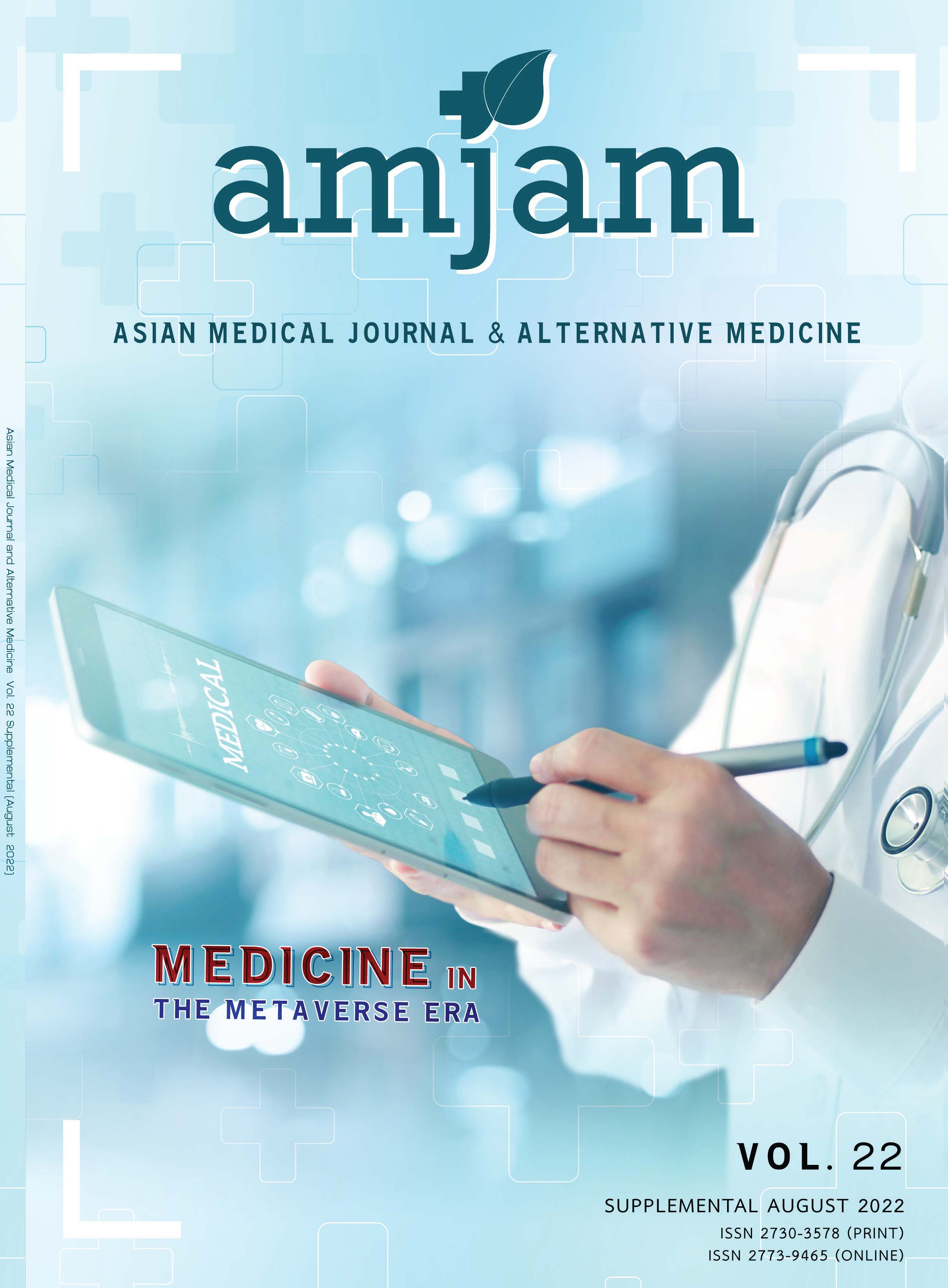 Downloads
How to Cite
[1]
Sornchuer, P. , Saninjuk, K. , Prathaphan, P. , Tiengtip, R. and Wattanaphansak, S. 2022. Genotypic and Phenotypic Characterization of Bacillus sp. Isolate from Food Sample. Asian Medical Journal and Alternative Medicine. 22, - (Aug. 2022), S127. DOI:https://doi.org/10.14456/2022s10734.
License
This work is licensed under a Creative Commons Attribution-NonCommercial-NoDerivatives 4.0 International License.