Biological Activities of Ya-Mor-Noi Remedy for Postpartum Care
Keywords:
Ya-Mor-Noi, Anti-inflammatory, Wound healing, High-performance liquid chromatography
Abstract
Introduction: Ya-Mor-Noi (YMN) is a Thai herbal remedy used at Dansai Crown Prince Hospital, Loei Province. It consists of seven plants, including the rhizome of Smilax corbularia (SC), the stem of Caesalpinia sappan (CS), Goniothalamus laoticus (GL), Polyalthia suberosa (PS), Glycosmis pentaphylla (GP), Croton persimilis (CP), and Diospyros ehretioides (DE). For over 20 years, YMN has been prescribed for patients admitted to post-partum wards after delivery to efficiently reduce inflammation and rehabilitate them.
Objectives: To study biological activities of YMN extracts relating to postpartum conditions, including anti-inflammatory, wound healing activities and investigating its main compound.
Methods: Extraction methods comprised maceration at 95%, ethanol at 50%, and decoction. Anti-inflammatory activity was investigated by determining the production of nitric oxide (NO) from RAW264.7 cells. Wound healing activity was investigated by scratch assay and the main compounds investigating through high-performance liquid chromatography (HPLC).
Results: Ethanolic extracts of YMN showed inhibition of nitric production. The decoction extract showed significant difference in wound recovery compared to the control. HPLC fingerprint analysis indicated two main compounds: Brazilin and Astilbin.
Conclusions: It is concluded that YMN produced anti-inflammatory and increased percentage of wound recovery. These findings support usage of YMN to treat postpartum patients by traditional medicine practitioners in Thailand.
Downloads
Download data is not yet available.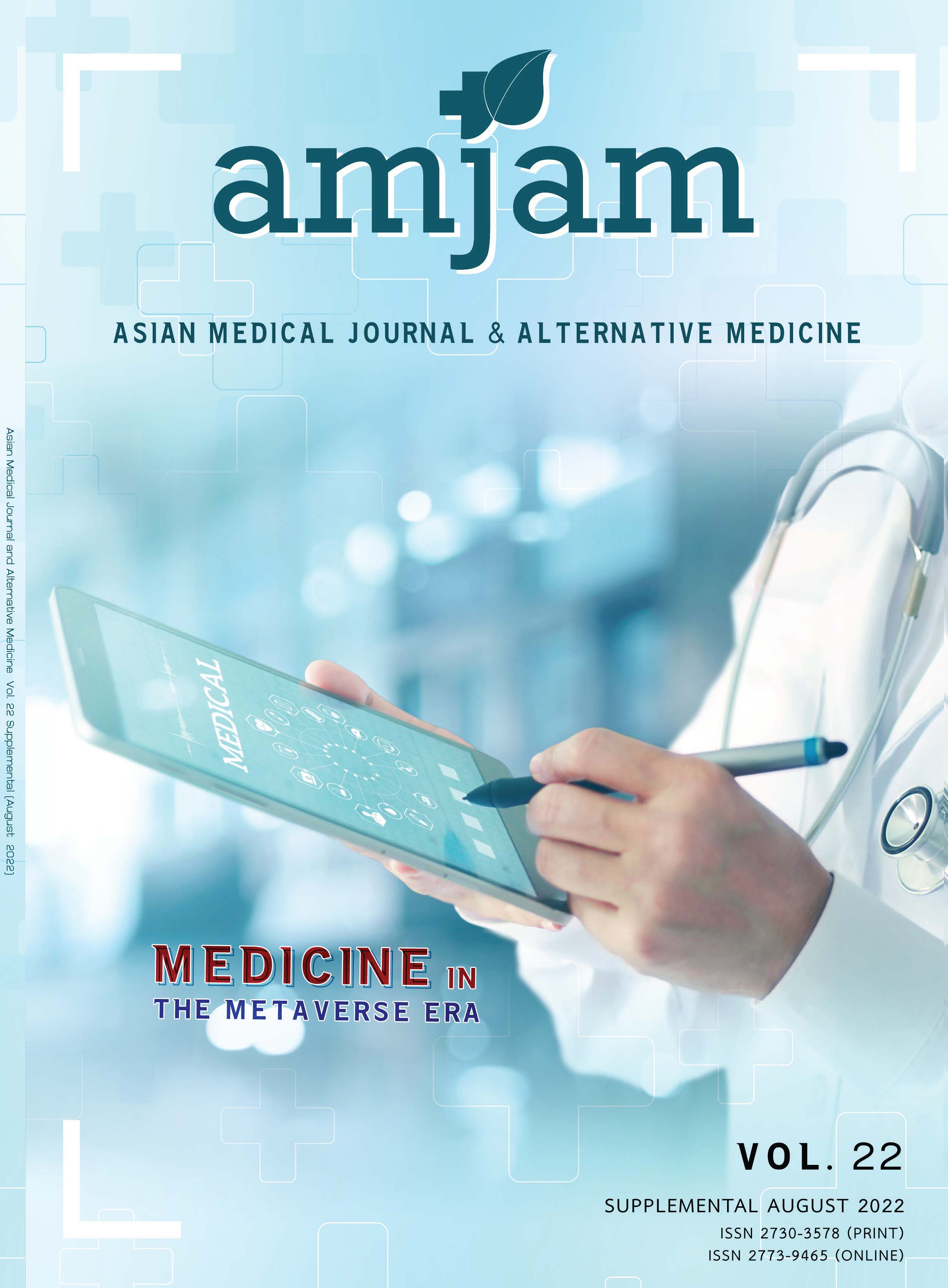 Downloads
How to Cite
[1]
Jaicharoensub, J., Sakpakdeecharoen, I., Panthong,, S. and Itharat, A. 2022. Biological Activities of Ya-Mor-Noi Remedy for Postpartum Care. Asian Medical Journal and Alternative Medicine. 22, - (Aug. 2022), S106. DOI:https://doi.org/10.14456/2022s10715.
License
This work is licensed under a Creative Commons Attribution-NonCommercial-NoDerivatives 4.0 International License.