Data-Driven Transmission Patterns of COVID-19 in ASEAN+6
Keywords:
COVID-19, ASEAN 6, Unsupervised learning, Transmission pattern, Effective reproduction number
Abstract
Introduction: Our objective is to discover transmission patterns of COVID-19 in the group of 16 countries called ASEAN+6 which comprise the ten countries in ASEAN and China, Japan, South Korea, Australia, New Zealand, and India.
Methods: The public dataset from John Hopkins University was used in this work. The concept of the effective reproduction number (ℛ) based on the SIR model is used to define the wave of infection. K-means clustering, an unsupervised machine learning algorithm, is then applied to the time-series data to divide the waves into clusters.
Results: The data of the confirmed cases and fatalities were separated into four clusters. The results from the confirmed cases suggest that the countries in Cluster 1 can handle the spread of COVID-19 better than the countries in Cluster 2 for the first 20 days of their waves. The results from the fatalities data suggest that there is a pattern of each country's capacity of the public healthcare system and the effectiveness in handling the COVID-19 situation.
Conclusions: The data seems to support that the clusters of the confirmed cases are related to each country's epidemic control measures and the clusters of the fatalities are related to the capacity of the public healthcare systems. Future research may consider the COVID-19 patterns in this study and compare them with the current situation for further analysis.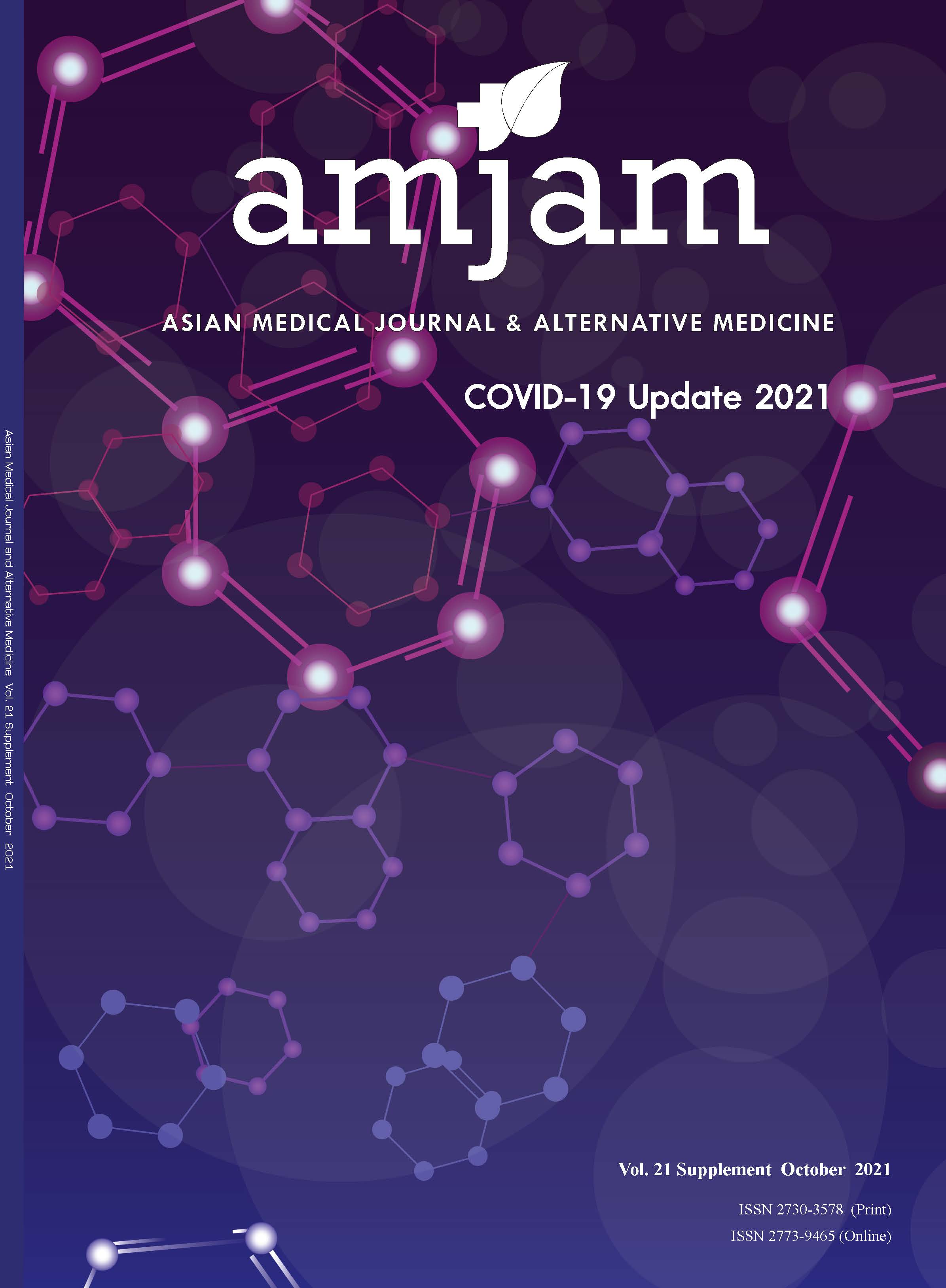 Downloads
How to Cite
[1]
Sri-iesaranusorn, P. , Trakarnkulphun, A., Chaiyaroj, A. and Surangsrirat, D. 2021. Data-Driven Transmission Patterns of COVID-19 in ASEAN+6. Asian Medical Journal and Alternative Medicine. 21, - (Oct. 2021), S9-S17.
Section
Original Articles