Potential Thai Herbal Medicine for COVID-19
Keywords:
SARS-CoV-2, COVID19, Thai herbs, Mechanism of action
Abstract
     SARS-CoV-2 is a cause of COVID-19 a contagious respiratory disease, in which there are many signs and symptoms such as fever, dry cough, shortness of breath, muscle ache, and pneumonia. Meanwhile, antiviral drug mechanisms which are being used to treat SARS-CoV-2 with Western drugs can be divided into three groups as follows: increasing acidic conditions by endosomal formation; viral replication; and affinity interaction with ACE-2 receptor via S-protein. Therefore, hydroxychloroquine/chloroquine, lopinavir, remdesivir, favipiravir, and molnupiravir which have been utilized to treat HIV and influenza via inhibiting viral replication and alkalinization could also modulate COVID-19 symptoms. However, antiviral drugs also have limited use in hospitalized and severe COVID-19 cases. The objective of this review is to provide a comprehensive analysis of Thai Herbal Medicine findings suggesting antiviral property potential that natural compounds derived from Thai plants could be further developed or provide mechanistic understanding of current drug treatment of COVID-19. Cinchona bark constituents create an alkaline environment to reduce viral replication and perfusion in cells. Certain medicinal plants which possess antiviral replication and blockage of the affinity binding between S-protein of SARS-CoV-2 and ACE2 receptor include Andrographis paniculata, Boesenbergia rotunda, Zingiber officinale, Phyllanthus amarus, Phylanthus emblica, Glycyrrhiza glabra, and Citrus medica. These plants were summarized for their potential in COVID-19 treatment. Integrating Thai Traditional Medicine principles with contemporary COVID-19 treatment mechanisms would certainly have valuable provide more efficient clinical therapy.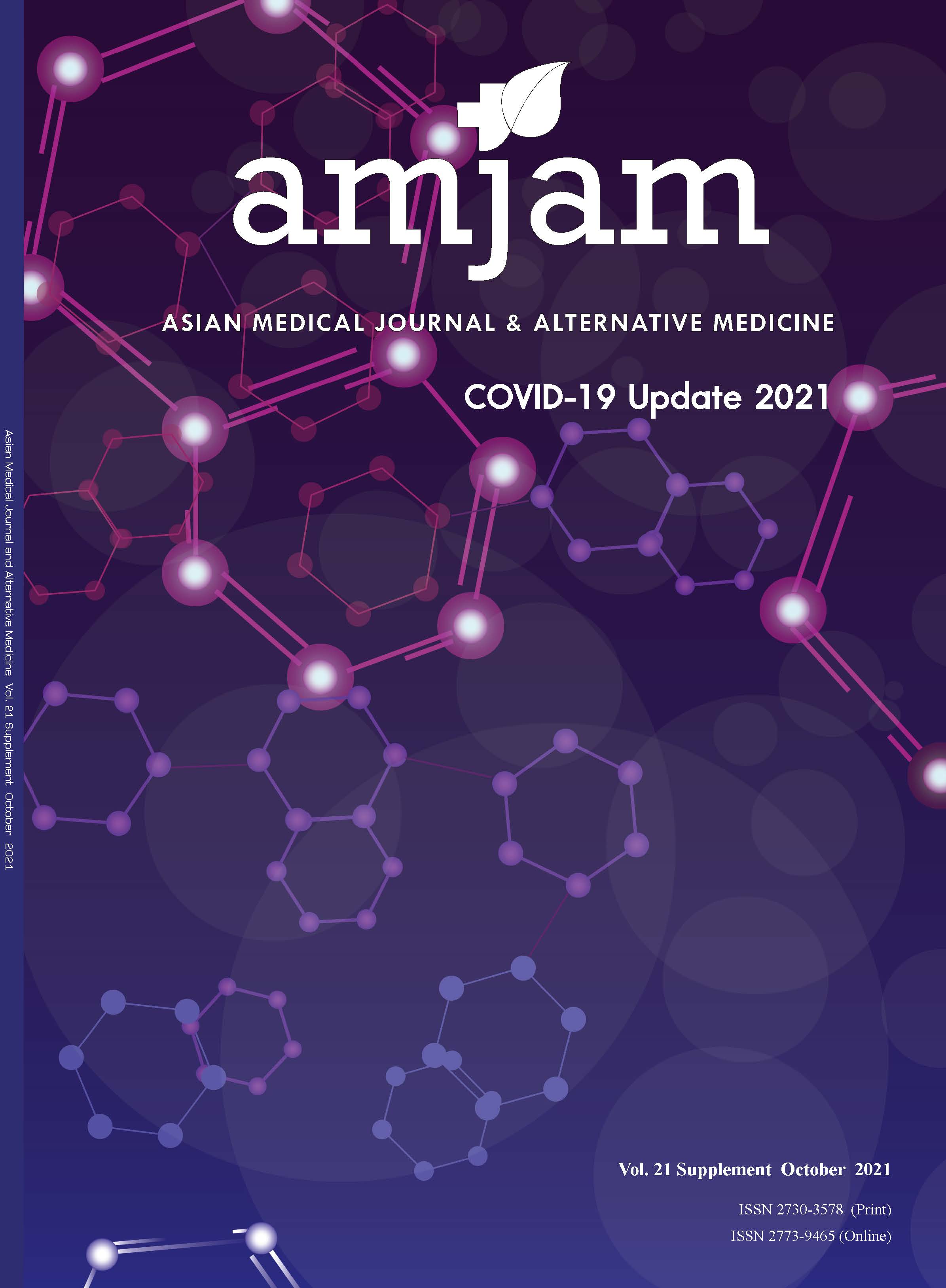 Downloads
How to Cite
[1]
Itharat, A., Tiyao, V., Sutthibut, K. and Davies, N.M. 2021. Potential Thai Herbal Medicine for COVID-19. Asian Medical Journal and Alternative Medicine. 21, - (Oct. 2021), S58-S73.