Laboratory Diagnostic Testing for COVID-19
Keywords:
Laboratory test, COVID-19, SARS-CoV-2, Molecular test, Serology, WGS
Abstract
Laboratory tests play an important role for Corona Virus Disease 2019 (COVID-19) diagnosis. The diagnostic key point is an appropriate testing during the course of disease. In the early course of COVID-19 infection, nucleic acid amplification tests (NAATs) especially real-time reverse-transcription polymerase chain reaction (RT-PCR) of the respiratory specimen is the gold standard test for severe acute respiratory syndrome coronavirus 2 (SARS-CoV-2) detection due to the highest sensitivity and specificity during the first 2 weeks after the exposure. A rapid antigen test for SARS-CoV-2 has less complexity of the testing procedure and the faster TAT. However, a rapid antigen test has less sensitivity compared to NAATs. Serological tests for COVID-19 are recommended for assisting the diagnosis in some indications and focused on epidemiological study. Viral isolation and genomic sequencing are not routinely used for COVID-19
diagnoses, but they are important for the study of viral mutation and outbreak investigation.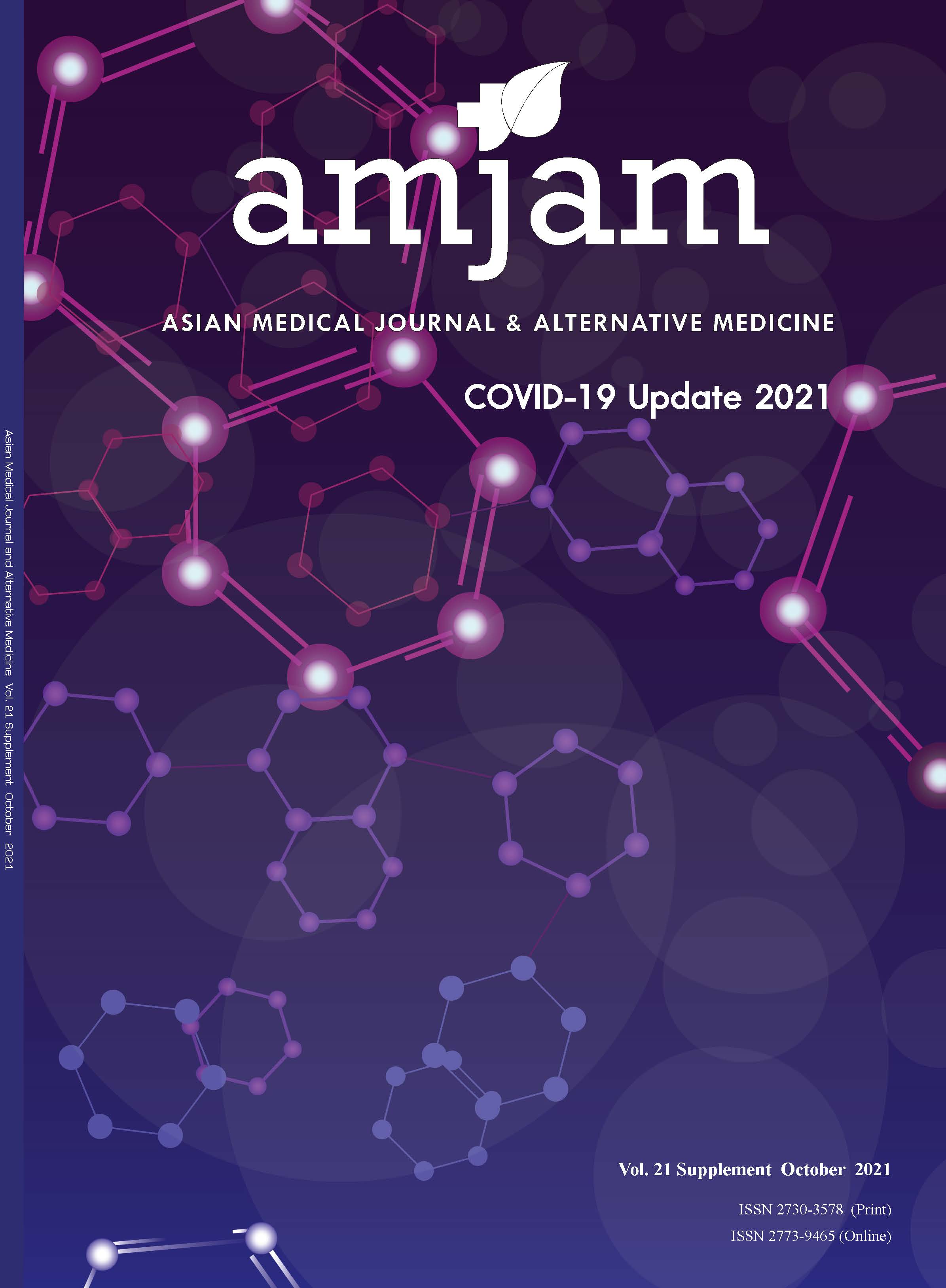 Downloads
How to Cite
[1]
Suwantarat, N. and Suriya, S. 2021. Laboratory Diagnostic Testing for COVID-19. Asian Medical Journal and Alternative Medicine. 21, - (Oct. 2021), S18-S33.