COVID-19 in Children
Keywords:
COVID-19, Children, MIS-C, SARS-CoV-2
Abstract
Coronavirus disease 2019 (COVID-19), caused by severe acute respiratory syndrome coronavirus 2 (SARS-CoV-2), is a pandemic in many countries necessitating the employment of massive public health responses. Clinical manifestations of children with COVID-19 are typically less severe than adult patients. Most children with COVID-19 remain asymptomatic or become mildly symptomatic. However, children can also get severely ill from COVID-19. Infants who are under the age of one year and children with preexisting comorbidities may be more likely to develop severe illness and are at an increased risk for hospitalization and critical care. Rarely, COVID-19 may result in multisystem inflammatory syndrome in children (MIS-C). The pathogenesis involves post-infectious immune dysregulation which can result in potentially serious illness in children. Currently, there are no antiviral treatment options or immunomodulatory drugs with proven efficacy for children with acute SARS-CoV-2 infection. Supportive care is the mainstay of therapy for all pediatric patients.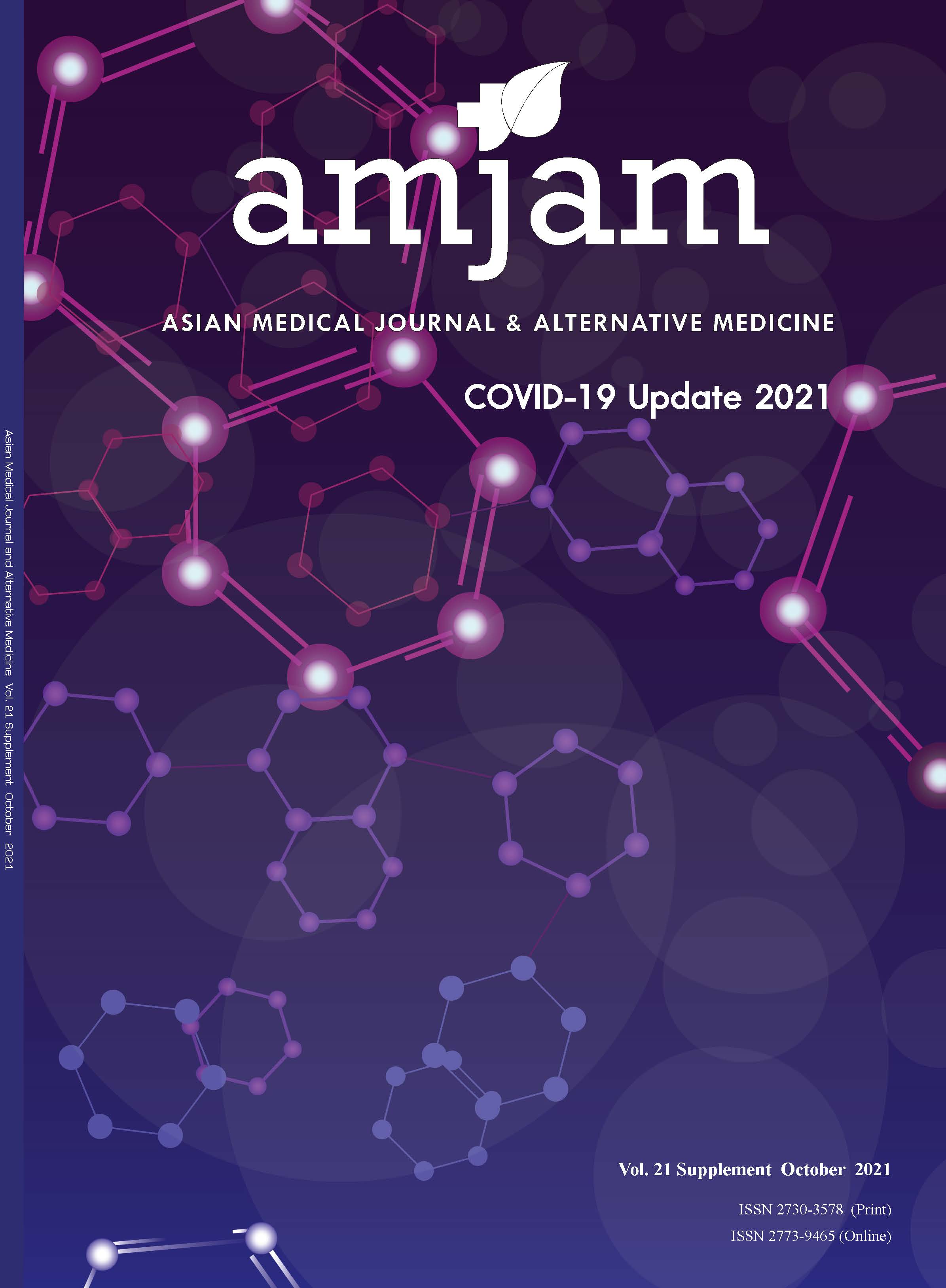 Downloads
How to Cite
[1]
Bunjoungmanee, P. and Suwanpakdee, D. 2021. COVID-19 in Children. Asian Medical Journal and Alternative Medicine. 21, - (Oct. 2021), S40-S49.