Gastrointestinal and Liver Manifestations of COVID-19
Keywords:
COVID-19, SARS-CoV-2
Abstract
       Almost every country in the world has been affected by the pandemic of Coronavirus disease 2019 (COVID-19), caused by severe acute respiratory syndrome coronavirus 2 (SARS-CoV-2), first reported in Wuhan, China, in December 2019. The clinical manifestation is diverse, ranging from asymptomatic to severe pneumonia requiring mechanical ventilation. In addition, gastrointestinal symptoms have also been reported to occur during the course of the disease. In some patients, gastrointestinal symptoms may precede respiratorytract symptoms. Interestingly, the SARS-CoV-2 RNA could be detected in the stool of COVID-19 patients, implying that SARS-CoV-2 may be transmitted by fecal-oral route. Moreover, mild transient abnormal liver biochemical tests have been reported in these patients. This review aims to provide a summary of existing evidence to date on how the digestive system is affected by COVID-19.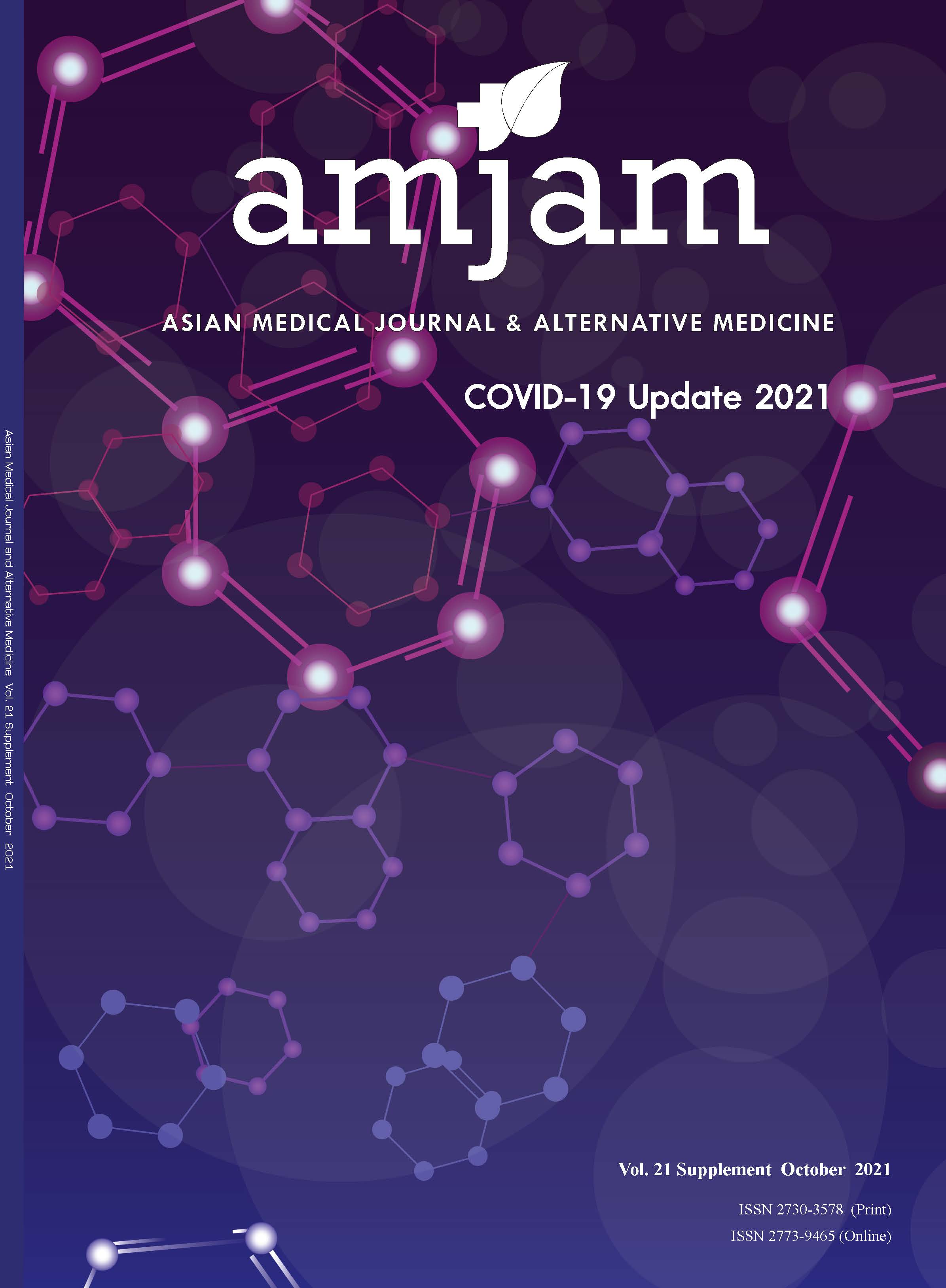 Downloads
How to Cite
[1]
Siramolpiwat, S. and Kiattikunrat, K. 2021. Gastrointestinal and Liver Manifestations of COVID-19. Asian Medical Journal and Alternative Medicine. 21, - (Oct. 2021), S34-S39.