Laboratory Testing for Diagnosis of COVID-19
Keywords:
SARS-CoV-2 variants, COVID-19 infection, Laboratory diagnostic tests
Abstract
               SARS-CoV-2 variants have been emerging rapidly worldwide. To prevent and control the spread of SARS-CoV-2 variants, intensive study of virology, epidemiology, clinical characteristics, and genetic characterization of the variant strains is in progress. At present, vaccines against these multiple variants are being developed based on newly available genomic data from many recent studies. Surveillance of new variant strains is critically important to actively support public health control measures. It is necessary
to detect the variants by viral diagnostic tests including Nucleic Acid Amplification Test (NAAT) and antigen tests. Different laboratory tests for identification of COVID-19 infection are performed depending on purposes such as risk of infection, active case finding and community spread control. To perform appropriate tests for surveillance, laboratory diagnostic tests are reviewed for accurate  nterpretation and effectiveness of surveillance.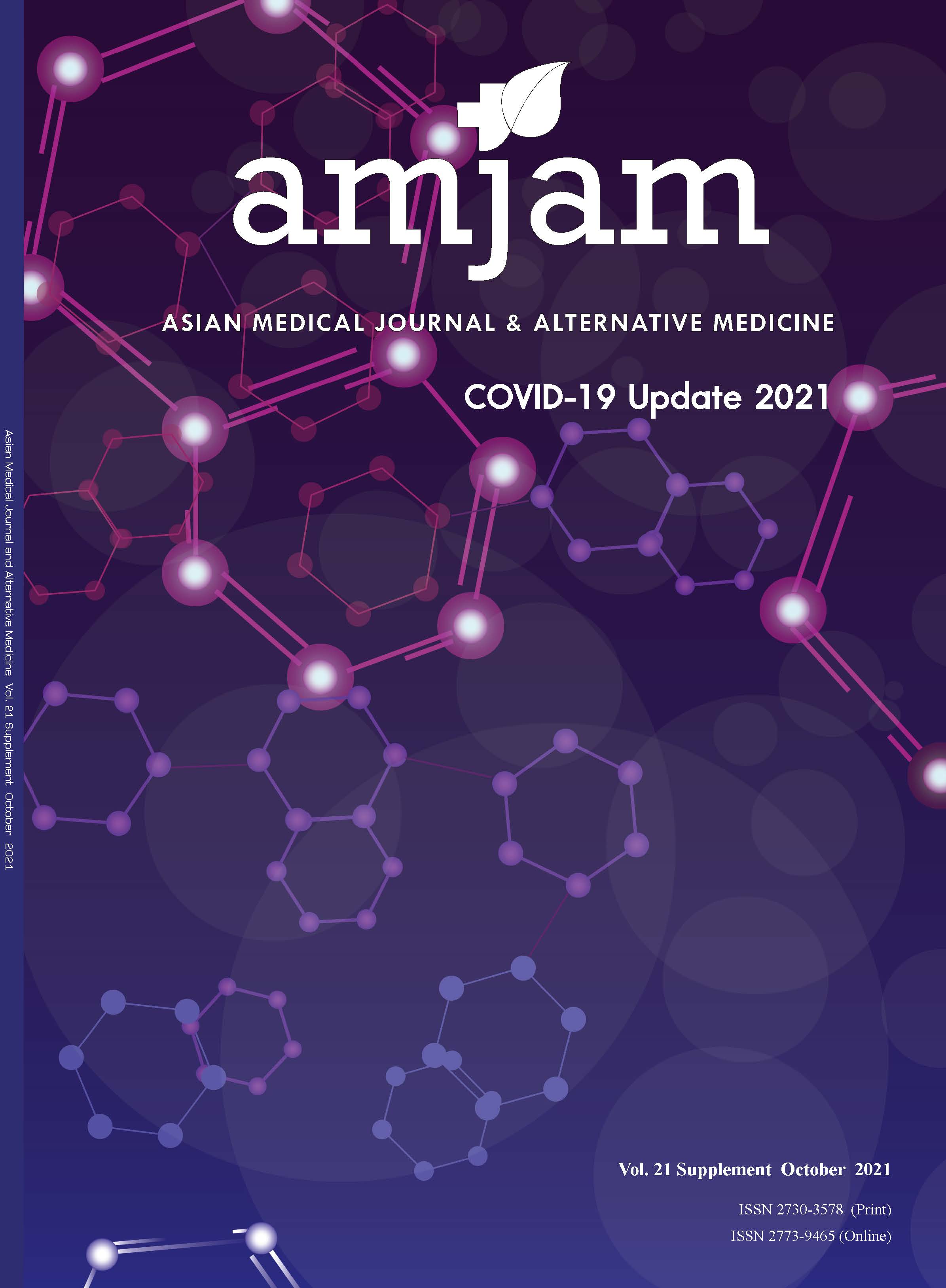 Downloads
How to Cite
[1]
Kondo, S. and Phokhaphan, P. 2021. Laboratory Testing for Diagnosis of COVID-19. Asian Medical Journal and Alternative Medicine. 21, - (Oct. 2021), S50-S57.