Covid-19 and Neurology
Keywords:
COVID-19, Coronavirus 2019, SARS-CoV-2, Neurologic disease, Neurology
Abstract
          The coronavirus 2019 (COVID-19) infection initially affects the respiratory system. However, nervous system involvement lately becomes a significant feature of COVID-19 infection. The neurologic manifestations can be direct and indirect viral effects or just the non-specific complications from critical illness. The prevalence of stroke in patients with COVID-19 is higher than in other viral infections. COVID-19 patients with stroke have a high mortality rate. Central nervous system involvement with alteration of consciousness commonly occurs in hospitalized patients with COVID-19. As well as any other viruses, COVID-19 infection may likely be antecedent to Guillain Barre Syndrome. COVID-19 vaccination may cause neurological complications.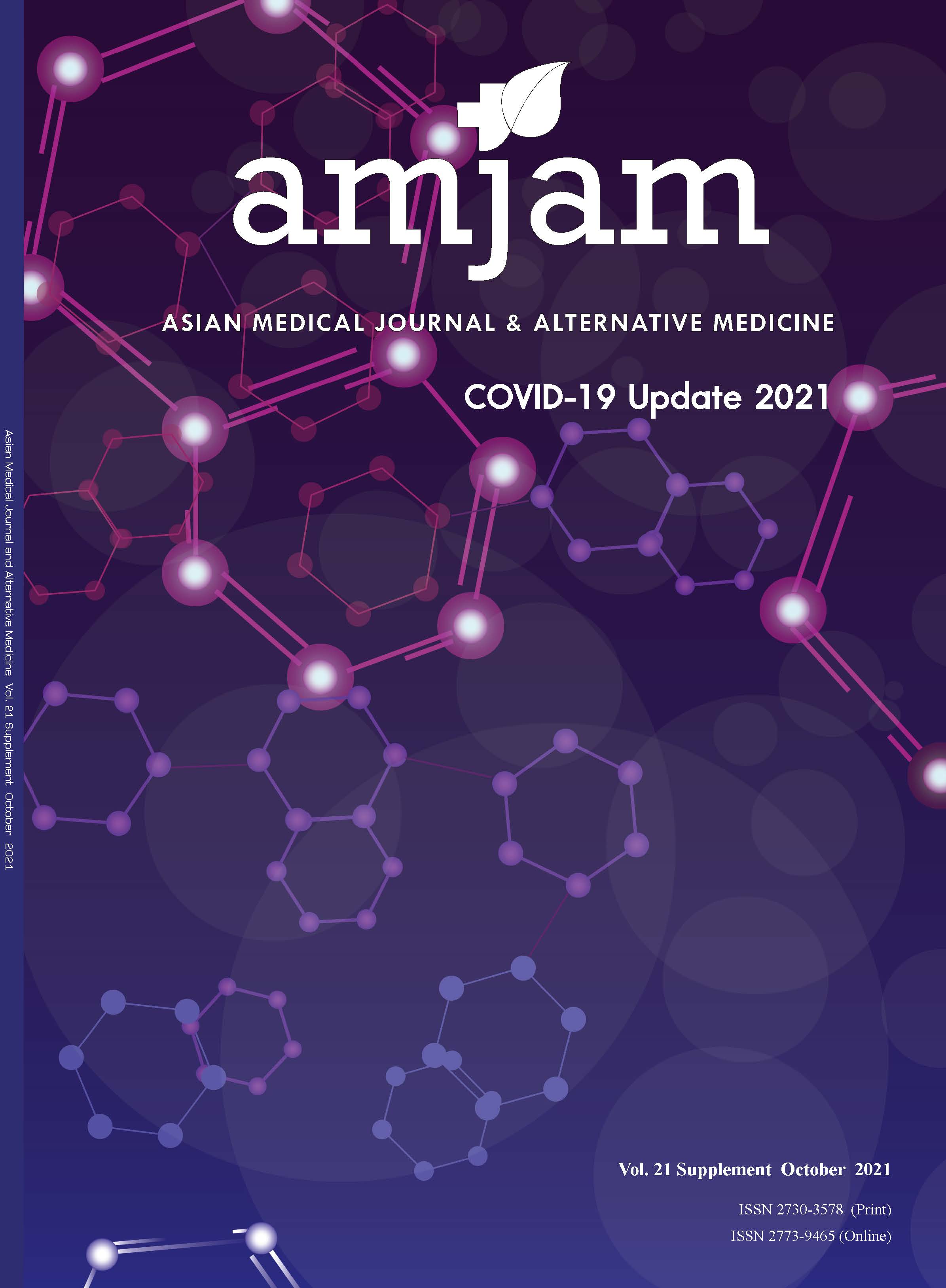 Downloads
How to Cite
[1]
Muengtaweepongsa, S. and Panpattanakul, V. 2021. Covid-19 and Neurology. Asian Medical Journal and Alternative Medicine. 21, - (Oct. 2021), S74-S80.