COVID-19 and Pulmonary Involvement
Keywords:
Acute respiratory distress syndrome, COVID-19, Ground-glass opacity, Pneumonia
Abstract
The COVID-19 pandemic results in the largest global health crisis. Most patients are asymptomatic. Pneumonia usually develops in about one week after infection, with approximately 5% of patients needing ICU admission due to hypoxemia or acute respiratory failure. The common symptoms of patients with COVID-19 pneumonia are fever, cough, and sputum production. Typical radiographic features of pneumonia are bilateral lower lobe lesions with ground-glass opacities or consolidations. N95 respirator in combination with personal protective equipment are necessary to prevent COVID-19 from spreading among healthcare workers during aerosol-generating procedures. Hemodynamic and ventilation management of critically ill patients with COVID-19 should follow established guidelines. Remdesivir and dexamethasone are beneficial in hospitalized patients with COVID-19 pneumonia who require supplemental oxygen or mechanical ventilation. Favipiravir can reduce the duration of hospital stay and time for clinical treatment in
hospitalized COVID-19 patients. Evidence regarding the benefits of other medications remains conflicting.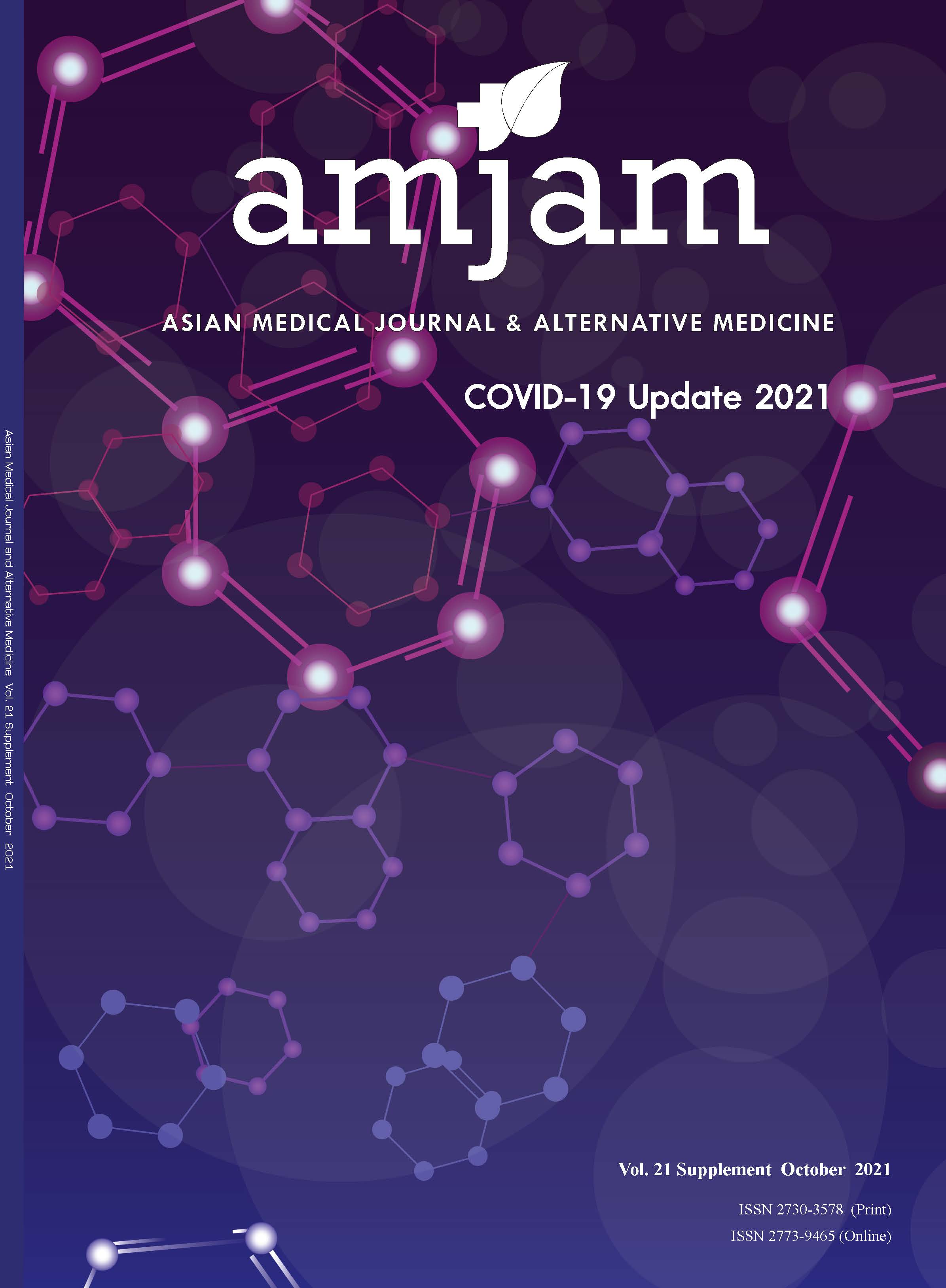 Downloads
How to Cite
[1]
Saiphoklang, N. and Rittayamai , N. 2021. COVID-19 and Pulmonary Involvement. Asian Medical Journal and Alternative Medicine. 21, - (Oct. 2021), S81-S90.