Current and Repurposing Medication for SARS-CoV-2 Infection
Keywords:
SARS-CoV-2, COVID-19, Repurposing agents, Antiviral, Remdesivir
Abstract
           In the crisis of COVID-19 pandemic, there is no specific agent to treat SARS-CoV-2 infection. Repurposing medication can be an alternative agent. Remdesivir is the first antiviral drug that has been approved for COVID-19 treatment whereas lopinavir/ritonavir and hydroxychloroquine, which was early used in SARS-CoV-2 widespread, are against by well-known guidelines due to lack of efficacy and potential toxicity. Corticosteroids are an essential supportive care in COVID-19 patient with severe disease to reduce lung inflammation. Favipiravir may have a potential benefit for COVID-19 patient, but the data is still uncertain. Ivermectin, an antihelmintic agent, may be used against SARS-CoV-2 but further studies are needed. Immunomodulatory such as tocilizumab in combination with dexamethasone can be used for reducing inflammatory storm during severe COVID-19. Baricitinib is considered as an alternative agent for patients with COVID-19. Repurposing drugs with possible mechanism against SARS-CoV-2 are essential key to combat with SARS-CoV-2 during the specific medications under investigation.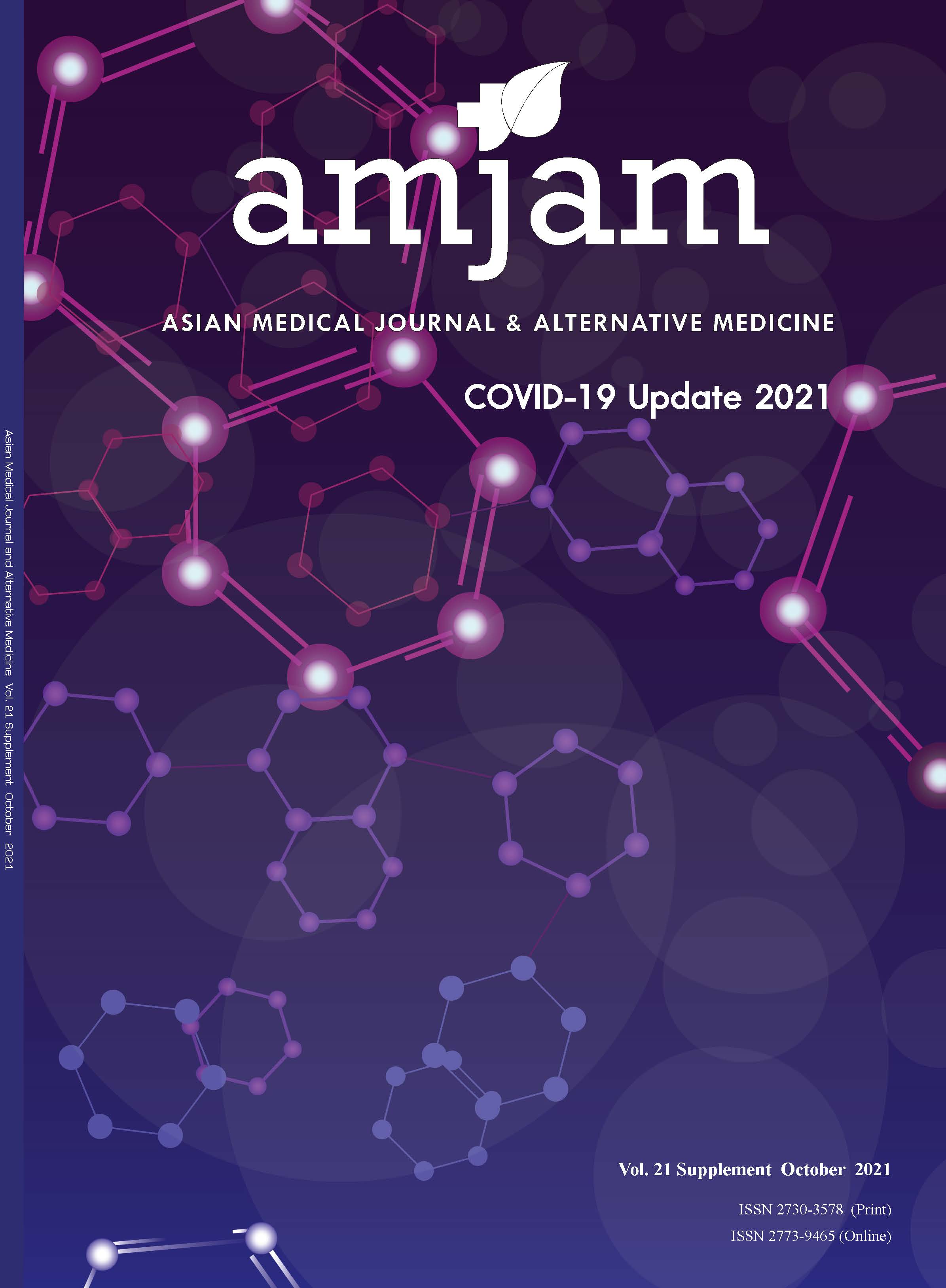 Downloads
How to Cite
[1]
Jantarathaneewat, K. , Kangwantas, K. and Tidwong, N. 2021. Current and Repurposing Medication for SARS-CoV-2 Infection. Asian Medical Journal and Alternative Medicine. 21, - (Oct. 2021), S91-S101.