COVID-19 Treatment
Keywords:
COVID-19, SARS-CoV-2, Treatment
Abstract
        The ongoing outbreak of COVID-19 has posed a great threat to public health. The various degree and dynamic of illness severity, together with the fact that only few drugs have been proven as an effective therapy has created critical challenges in disease management. Patients in acute viral phase usually present with upper respiratory tract and/or gastrointestinal illness, fever, and myalgia. Antiviral therapy might provide the greatest benefit in reducing disease progression in such patients with older age or significant comorbidities while immunomodulators are less likely to provide advantages. Patients in immune dysregulation phase usually present with pneumonia of different severity. Main treatment that showed survival benefit in severe to critical COVID-19 patients in this phase seems to be immunomodulators, especially corticosteroids. Anticoagulation also has an important role in such patients. High-quality clinical trials are needed to identify effective treatments in reducing disease progression and mortality.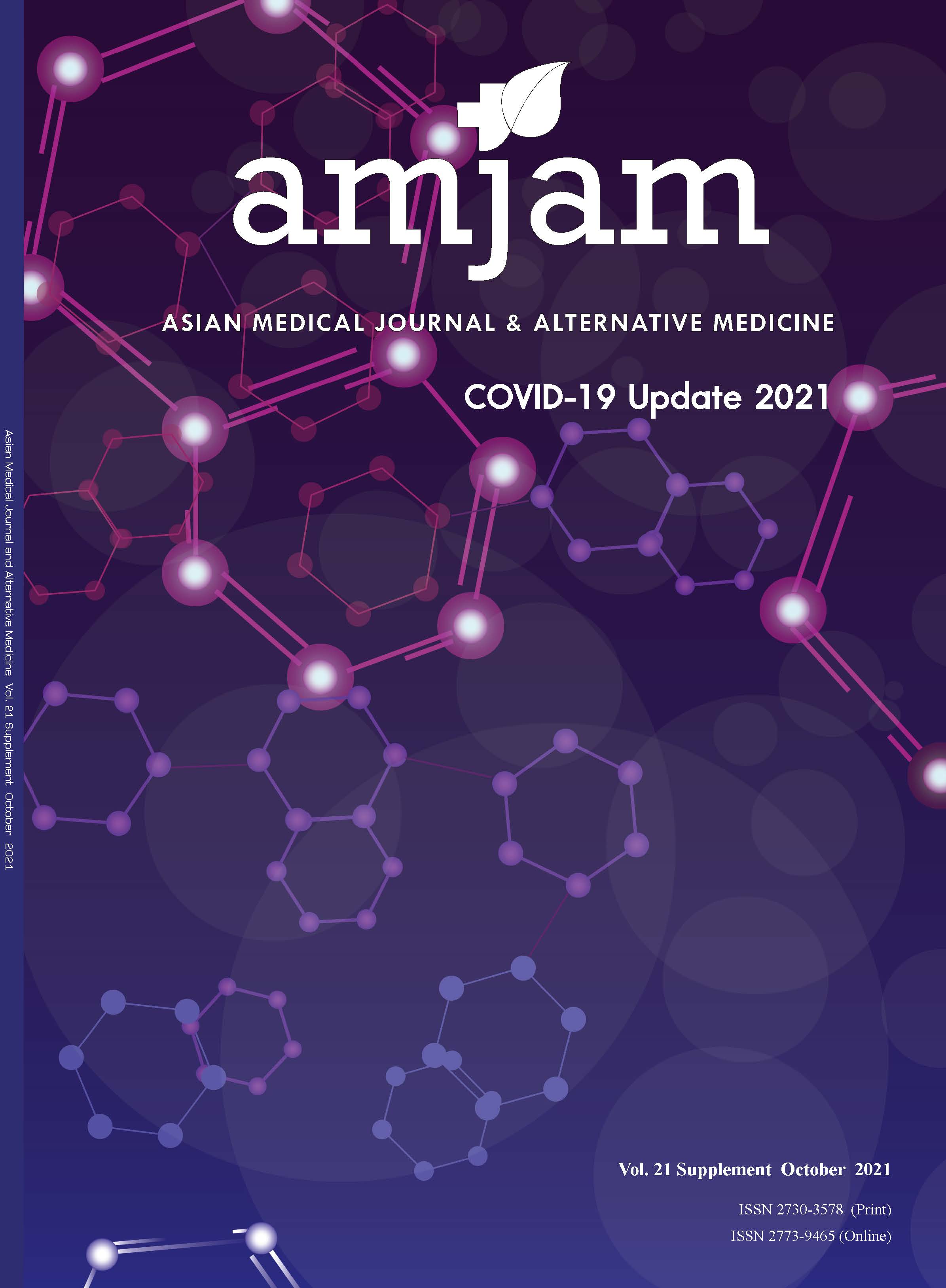 Downloads
How to Cite
[1]
Visuttichaikit, S. 2021. COVID-19 Treatment. Asian Medical Journal and Alternative Medicine. 21, - (Oct. 2021), S108-S117.